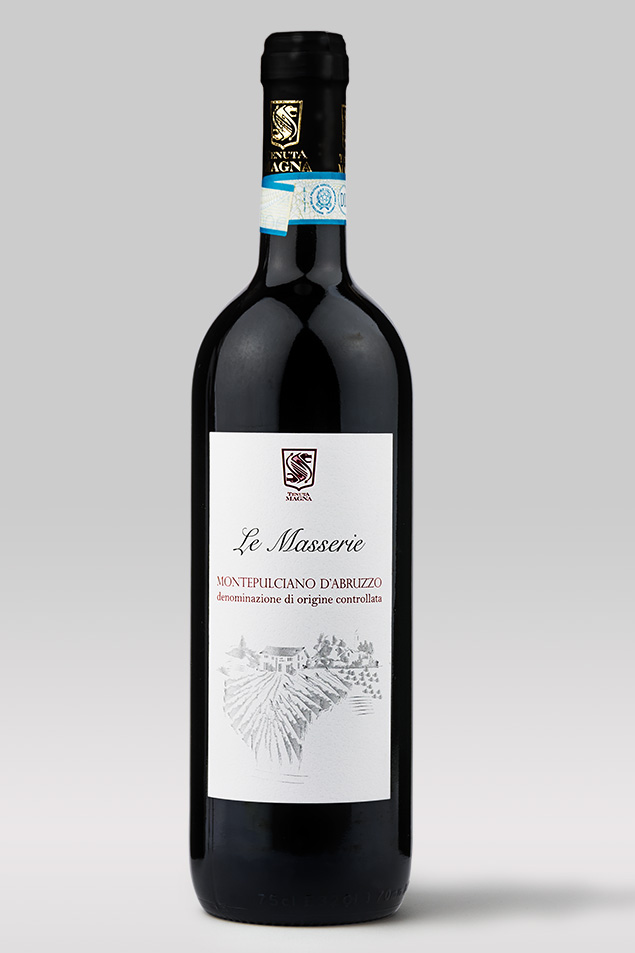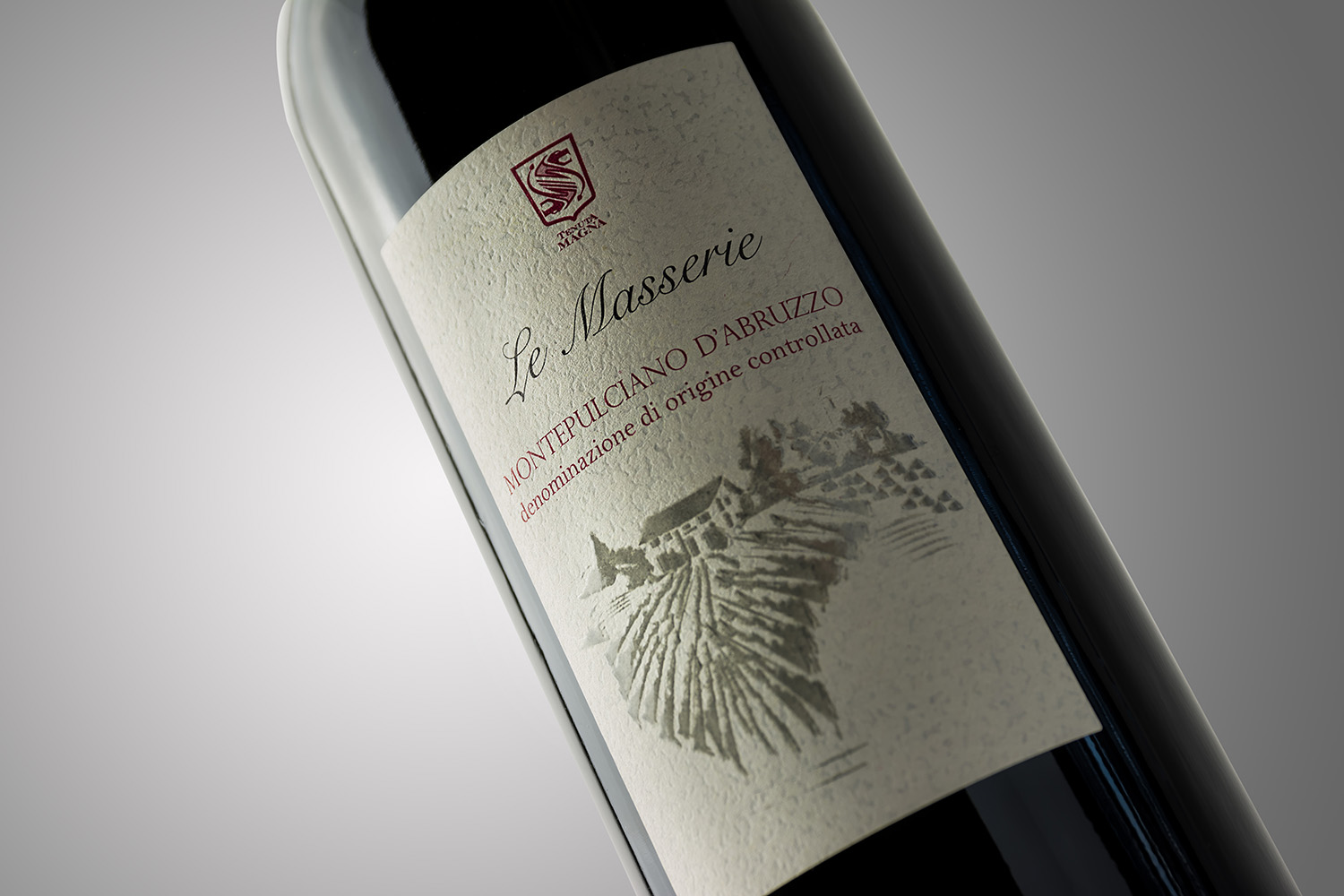 -->
Technical sheet
Grape variety: Montepulciano d'Abruzzo
Harvest season: Between the second and third week of October.
Wine making: About 2/3 weeks in contact with the skins with pumpovers and refinement in steel and wooden barrels.
Production area: Abruzzo, Chieti province with Controlled Designation of Origin (DOC).
Alcohol: 13%
Pairings: Great with white and red meats, with pasta dishes, but also with roasted fish.

Supplied in cartons of 6 or 12 bottles or also in convenient Bag-in-Box.
Description
Tannic, but soft with a finish of red fruit. Its dark purple color with shades ranging from violet to blue is due to its freshness and youth.