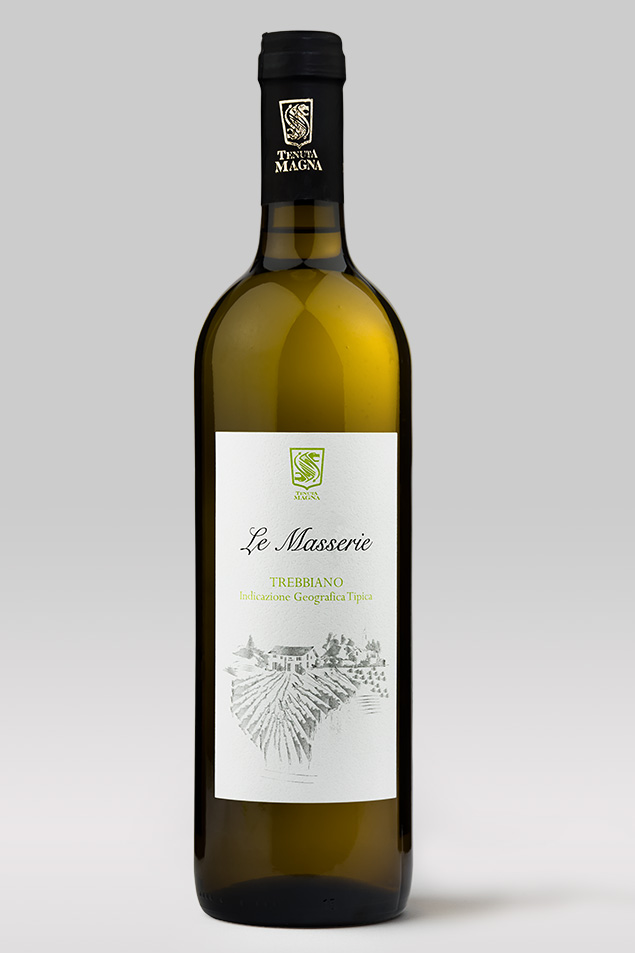 Technical sheet
Grape variety: Trebbiano abruzzese
Harvest season: Between the second and third week of September.
Wine making: Soft pressing and fermentation at controlled temperature.
Production area: Abruzzo, province of Chieti with Indicazione Geografica Tipica (IGT) designation.
Alcohol: 12,5%
Pairings: Always at the forefront to accompany a fresh fish-based aperitif or even cheese platters, but also for meals based on fish or exquisite Mediterranean cuisine.

Supplied in cartons of 6 or 12 bottles or also in convenient Bag-in-Box.

Description

Its delicate pale yellow color with hints of summer fruits. Delicate with a highlight of freshness and acidity.